Mount Lebanon High School
Class Of 1964
Leading Edge of the Baby Boom Generation
Home Page Hit counter = 51440
"Open For Business"
The newly renovated High School has been dedicated!
Please check out our "High School Renovation" page to see more pictures from the October, 2015 Open House.
To view 500 Reunion photos
Login to this site
Click on the "Reunion Pictures" page (Top of the list at left)
Having trouble keeping track of the changes to everyone's profile pages. Check out the "What's New" page.
Looking For Group Pictures!
Have any group photos of 1964 classmates that you could share with us? Send us electronic .jpg files if you can, but paper copies are welcome as well. If you send us paper copies, we will be very careful with them and return them in the same condition that we receive them! We would also appreciate as many names as you can supply with the pictures.
Send all pictures to: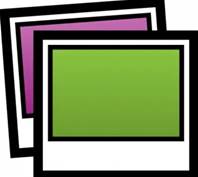 Elaine Wittlin London
220 N. Bellefield Ave., Apt. 702
Pittsburgh, PA 15213
Or
memorabilia@mountlebanon64.com

How to change the size of pictures on your Profile page
The visible size of a picture on your Profile page is determined by pixel width. Any picture 685 or more pixels wide will fill the entire width of the screen. To put white space on either side of a picture, try 400 to 500 pixels for a width. There is a free program on the internet at irfanview.com that is recommended by the Class Creator admins to resize pictures. It is not for the faint of heart. Contact me if I can help. Patsy Comstock Kirkpatrick
Reunion Committee
Chairman: Scott Henderson, Treasurer: Mort Herald
Committee Members: Jim (Wally) Baird, Ann Bastian (Mihm), Rudy Bies, Bob Bragdon, Patsy Comstock (Kirkpatrick), Chuck Culbertson, Dev Lemster, Marty McKinley (Stahl), Tom Perry, Jane Snee (Palmieri), Don Stechschulte and Elaine Wittlin (London).