Mount Lebanon High School
Class Of 1964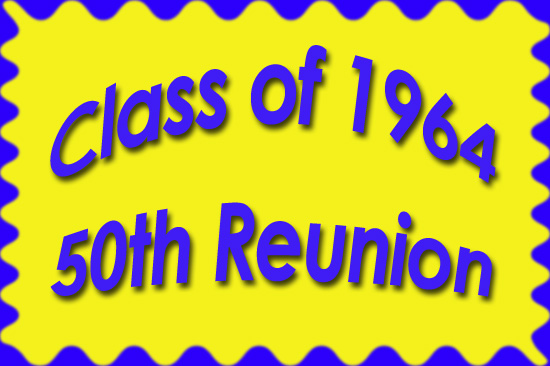 Leading Edge of the Baby Boom Generation
Reunion Registration is complete!
A new page, "Directions to Reunion Events", has been added to the website. Use the "Print this page" option to take this information with you when driving. For the High School tour, the parking is directly outside the Fine Arts theater as indicated on the map included at the bottom of the "Directions" page. For the picnic, there is an upper lot above the picnic shelter shown on the map. Other parking, not shown on the map includes the circle in front of the Ice Rink and Pool area and a lower lot between the baseball fields.
"Casual Dress" is appropriate for Peter's Place, the high school tour and the Mt. Lebanon Park picnic. St. Clair Country Club is more sophisticated and 40 years ago we would have recommended that men and women wear their "Sunday Best". Today, we have to be more specific. Men are requested to wear suits or sports coats and ties. The committee has no specific suggestions for women, but we are confident that the women at the reunion will be beautiful and appropriately dressed.
Name tag trivia!
1. Registered classmates will have name tags waiting for them (and their registered guests) at their first reunion activity: either Peter's Place, the H.S. Tour or the Picnic.
2. All classmates and guests registered for the dinner will have a name tag waiting for them at the dinner. It is, therefore, not necessary to bring a name tag with you to the dinner (unless you love your lanyard). Dinner name tags will be "pin-on" with the option to stick them directly to clothing.
50th High School Reunion arrives in 0 days
Home Page Hit counter = 29818
See "Proposed Activities"
for additional reunion ideas.
Having trouble keeping track of the changes to everyone's profile pages. Check out the "What's New" page.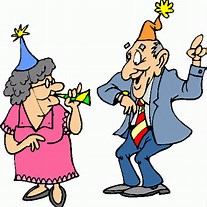 Activities planned for Reunion:
Golf outing, Mt. Lebanon Public Golf Course, Friday, Sept. 19, 2014.

Peter's Place, Friday night, Sept. 19, 2014. 7:00 pm.

Tour of the High School, Saturday, Sept. 20, 2014. 10:00 am.

Lunch in the Park, Mt. Lebanon Park, Saturday, Sept. 20, 2014. 12:00 pm.

St. Clair Country Club, Saturday, Sept. 20, 2014. Cocktails at 6:00 pm, dinner at 7:30 pm.

Hotels contacted for blocks of Rooms:
Springhill Marriott in Mt. Lebanon has informed Scott that it will not be available for our reunion. I hope this isn't too much of a disappointment for anyone. Those of us here in Lebo suspected as much..... things haven't been moving very quickly.

Hampton Inn at the Bridgeville exit of Rte 79

Holiday Inn Express, also close to the Bridgeville exit of Rte 79

Crowne Plaza on Fort Couch Rd across from South Hills Village
Blocks of rooms are available at all except the Crowne Plaza, which has a previously scheduled large event. There are, however, rooms available at the Crowne Plaza, first come, first serve.
After you reserve your rooms for the reunion, please complete the Out-of-towner survey. Reservations will be summarized on the "Hotel Survey Results" page, for all to see.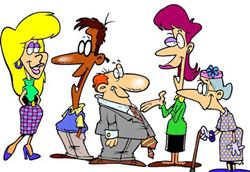 Additional Group Activities
Several classmates have suggested additional activities for the reunion week-end. The website has great communication tools available for classmates. If a group would like to post an announcement for an event, just send it to contact@mountlebanon64.com and it will be posted on the Home page. Interested parties can then contact the organizer on the website so that plans can be made.
Looking For Group Pictures!
Have any group photos of 1964 classmates that you could share with us? Send us electronic .jpg files if you can, but paper copies are welcome as well. If you send us paper copies, we will be very careful with them and return them in the same condition that we receive them! We would also appreciate as many names as you can supply with the pictures.
Send all pictures to: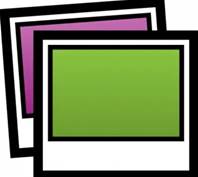 Elaine Wittlin London
39 St. Clair Drive
Pittsburgh, PA 15228
Or
memorabilia@mountlebanon64.com

How to change the size of pictures on your Profile page
The visible size of a picture on your Profile page is determined by pixel width. Any picture 685 or more pixels wide will fill the entire width of the screen. To put white space on either side of a picture, try 400 to 500 pixels for a width. There is a free program on the internet at irfanview.com that is recommended by the Class Creator admins to resize pictures. It is not for the faint of heart. Contact me if I can help. Patsy Comstock Kirkpatrick
Reunion Committee
Chairman: Scott Henderson, Treasurer: Mort Herald
Committee Members: Tara Alexander, Jim (Wally) Baird, Ann Bastian (Mihm), Rudy Bies, Bob Bragdon, Patsy Comstock (Kirkpatrick), Chuck Culbertson, Dev Lemster, Marty McKinley (Stahl), Tom Perry, Jane Snee (Palmieri), Don Stechschulte and Elaine Wittlin (London).