Christy Mager found a treasure trove of class pictures when she was packing her house to move. Her brother, Bruce, was part of our class but sadly, died from Leukemia after the 7th grade. Bruce has been added to our class list and will be honored on our "In Memory" page. Her pictures helped fill a hole in our Elementary School picture gallery. Our thanks to Christy!
---
See a new Posting on the redesigned "Written Keepsakes" page
The Playbill for the 1964 Senior Play
Agatha Christie's "The Unexpected Guest"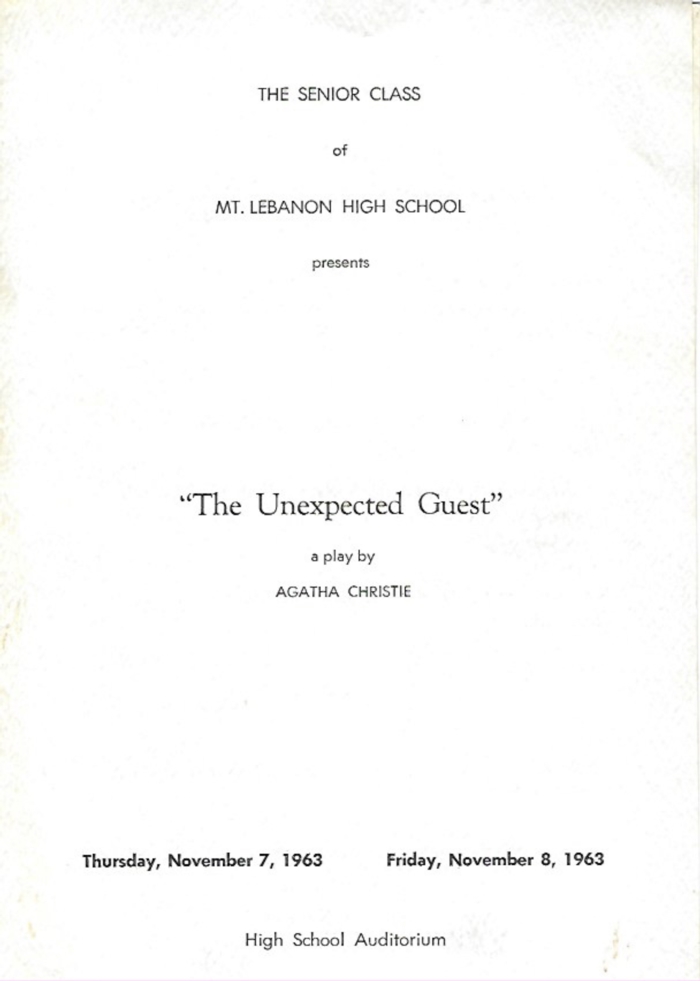 See which classmates were involved in the Production
(Many, Many, Many)
---
To view our 50th Reunion Photos (or other gallery photos),
Highlight "Photo Galleries" in the menu at the left
Then Click on whichever gallery you wish to view.
(To view the pictures, you must be a registered, logged in member of this website)
Happy 55th to the Class of 1964.
Many things change, but some traditions carry on.
On the 55th anniversary of our graduation,
the Class of 2019 experienced their graduation
on the same field,
enclosed by the same white picket fence.
The Beat Goes On.
by Scott Henderson
Mount Lebanon 1964 Commencement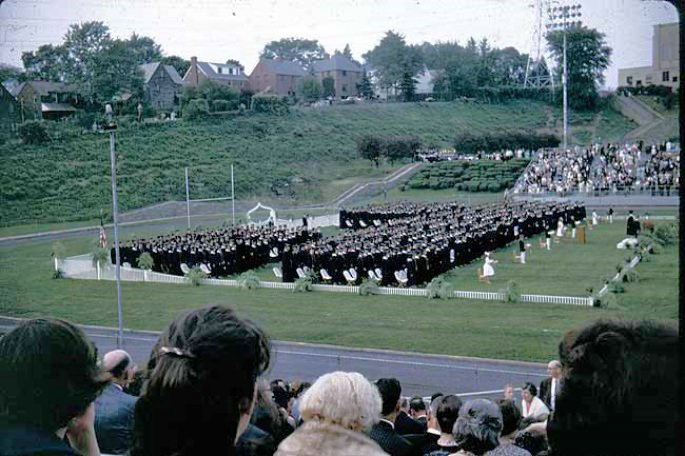 (photo supplied by Craig Chambers)
Mt. Lebanon 2019 Commencement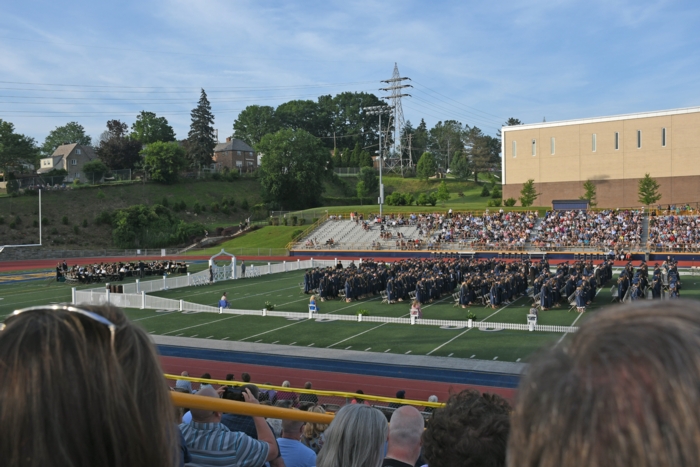 (photo taken by Scott Henderson)
Leading Edge of the Baby Boom Generation
Home Page Hit counter = 126,218
"DONE"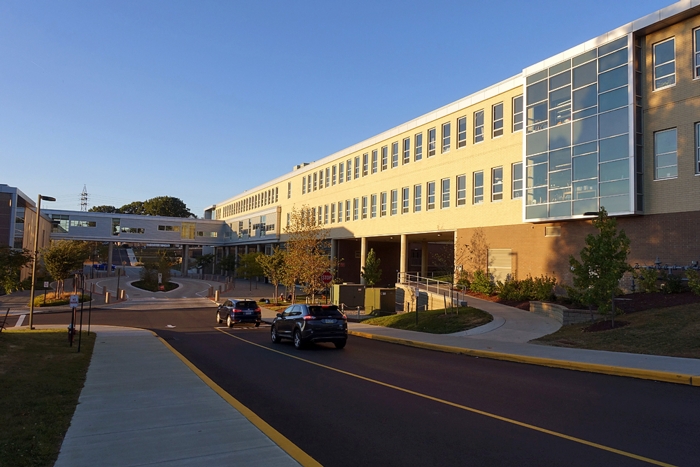 Please go to the "High School Renovation" page to see pictures of the completed "Campus"
Having trouble keeping track of the changes to everyone's profile pages.
Check out the "What's New" page.
How to change the size of pictures on your Profile page
The visible size of a picture on your Profile page is determined by pixel width. Any picture 685 or more pixels wide will fill the entire width of the screen. To put white space on either side of a picture, just decrease the pixel width. After uploading the picture, hover over the picture, click on "Adjust Photo" and select "Resize". There are many other picture editting options available as well. Contact me if I can help. Patsy Comstock Kirkpatrick
Reunion Committee
Chairman: Scott Henderson, Treasurer: Mort Herald
Committee Members: Jim (Wally) Baird, Ann Bastian (Mihm), Rudy Bies, Bob Bragdon, Patsy Comstock (Kirkpatrick), Chuck Culbertson, Dev Lemster, Marty McKinley (Stahl), Tom Perry, Jane Snee (Palmieri) and Don Stechschulte.